Stages of Team Development and Improvement
Author: NEXIM Bank

Study Style: Self Paced

Exams: Yes

Modules: 4
Welcome to the eLearning Course on Stages of Team Development and Improvement. This entails working together to achieve collective interests that satisfies a preset goal. Hence the expression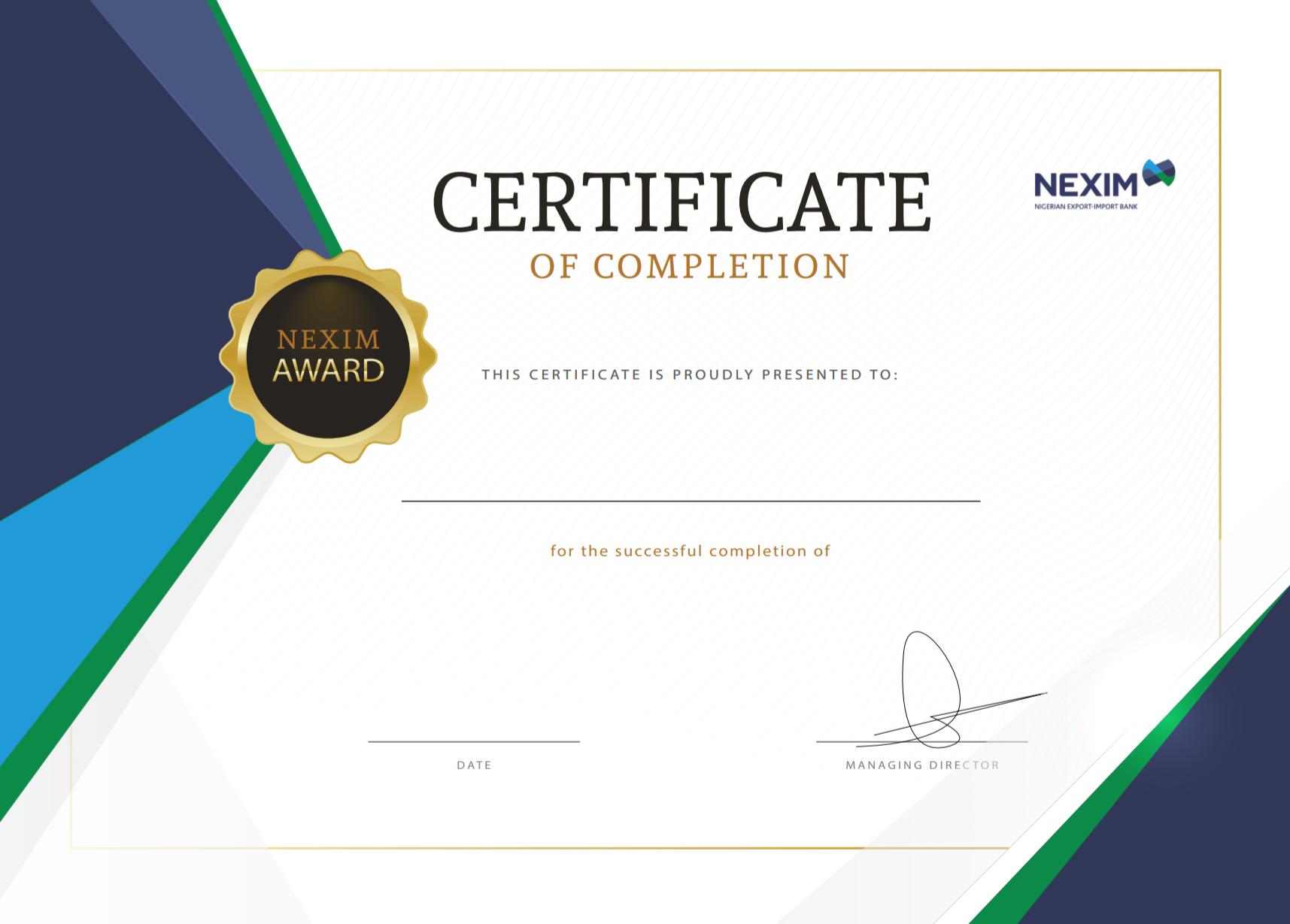 How well do you know your Stages of Team Development and Improvement? A team is a group of individuals assigned to and work together to achieve collective interests that satisfies a preset goal. Hence the expression.
"Teamwork makes the Dream Work".
The process where a group of people are learning to work together effectively.

This course can only be accessed by staff of NEXIM and you can access the course by simply logging in with your credentials.
NEXIM - The Doorway to Export Possibilities
The Nigerian Export-Import Bank (NEXIM) is an Export Credit Agency established by the Nigerian Export-Import Bank Act 1991 with the following mandate:

To provide risk-bearing and credit facilities in support of export trade;

To extend financial support and other export trade services to exporters and banks in the form of pre-and post-shipment financing; and

To extend project financing, opening and confirmation of letters of credit, export credit insurance and export credit guarantees.

Key Takeaway
Define team development and improvement;
Explain the stages of team development and improvement; and
Outline characteristics of a performing and non performing team.