Organizational Culture & Behaviour in Workplace
LESSON SERIES
Author: NEXIM Bank

Study Style: Self Paced

Exams: Yes

Modules: 5
Course overview
Welcome to the eLearning Course on Organizational culture & behaviour in workplace. It is the culture and practices upon which a people, community, society or even an organization thrives.
Certification included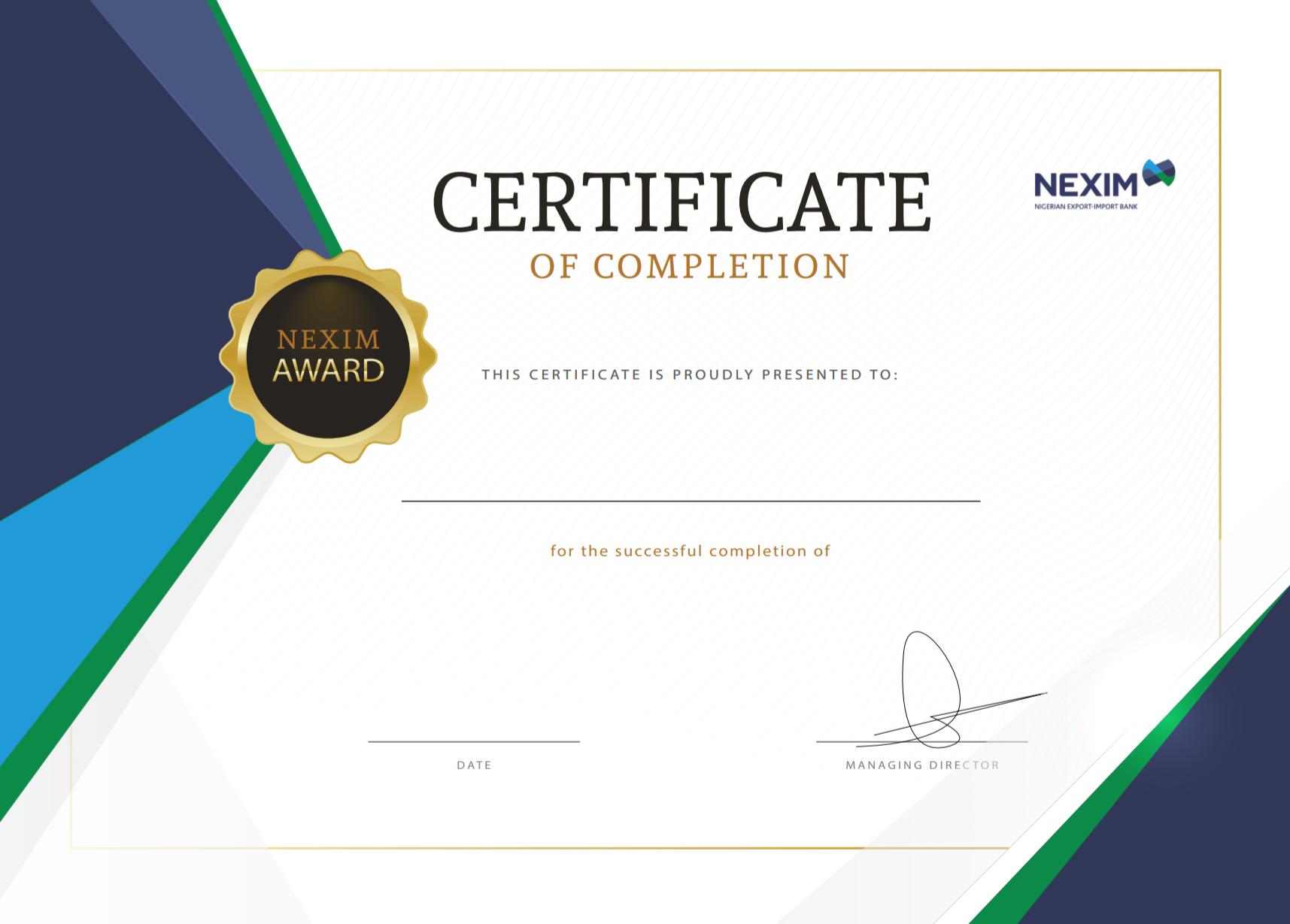 MORE ABOUT THE COURSE
How conversant are you with the Organizational Culture & Behaviour in Workplace? Well, now it is super easy.
Organiaztional culture is a set of shared, taken-for-granted implicit assumptions that a group holds and that determines how it perceives, thinks about and reacts to its various environments.
NEXIM - The Doorway to Export Possibilities
The Nigerian Export-Import Bank (NEXIM) is an Export Credit Agency established by the Nigerian Export-Import Bank Act 1991 with the following mandate:

To provide risk-bearing and credit facilities in support of export trade;

To extend financial support and other export trade services to exporters and banks in the form of pre-and post-shipment financing; and

To extend project financing, opening and confirmation of letters of credit, export credit insurance and export credit guarantees.

Key Takeaway
Learn how workplace organizational cultures and behavior are formed, sustained, and changed,
Describe types of organizational culture,
Explain process of Culture change,
Relationship between organizational culture and performance,
Discuss how organizational culture can influence ethical behaviors in workplace..