Effective Team Building for Peak Performance
Author: NEXIM Bank

Study Style: Self Paced

Exams: Yes

Modules: 3
Welcome to the eLearning Course on Team Building for Peak Performance. An organization's identity will depend on the nature of the team.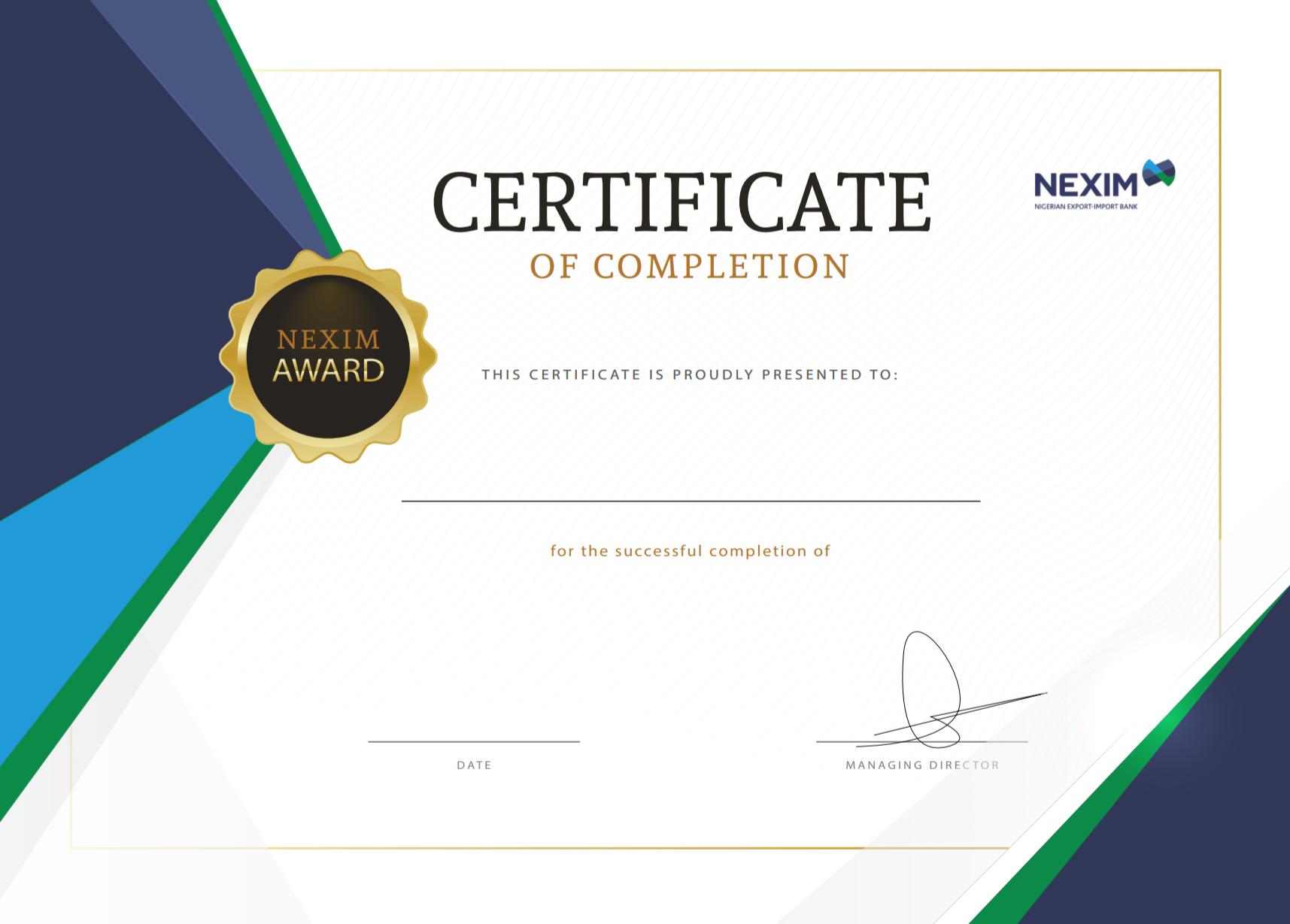 Putting together a high-performing team entails more than merely putting together a bunch of talented people at random. To be genuinely effective, a team's members must be united by a shared goal and motivated to see that vision realized. They must all have clear, quantifiable goals and be committed to contributing to the group's overall success

This course can only be accessed by staff of NEXIM and you can access the course by simply logging in with your credentials.
NEXIM - The Doorway to Export Possibilities
The Nigerian Export-Import Bank (NEXIM) is an Export Credit Agency established by the Nigerian Export-Import Bank Act 1991 with the following mandate:

To provide risk-bearing and credit facilities in support of export trade;

To extend financial support and other export trade services to exporters and banks in the form of pre-and post-shipment financing; and

To extend project financing, opening and confirmation of letters of credit, export credit insurance and export credit guarantees.



The key takeaways from the course are;
Describe the stages involved in team development,
Identify various roles in a team,
List the success factors in team building,
Differentiate between a' TEAM' and a 'GROUP',
Explain the benefits of working in a team.