Powerpoint
LESSON SERIES
Author: NEXIM Bank

Study Style: Self Paced

Exams: Yes

Modules: 5
Course overview
Welcome to the eLearning Course on effective communication. It is a prerequisite for effective interpersonal relationships and organizational success.
Certification included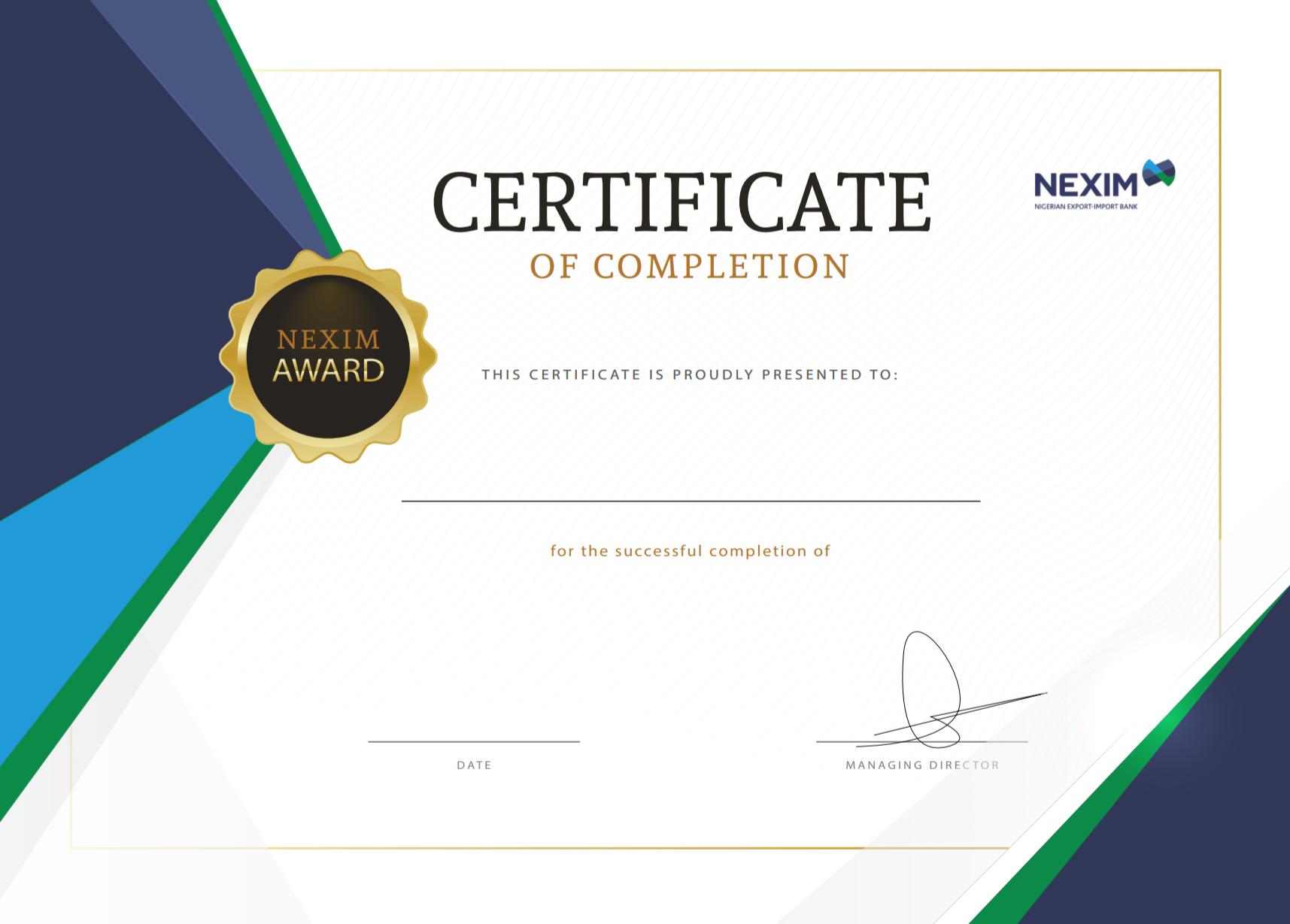 MORE ABOUT THE COURSE
To effectively work and achieve the company's vision or goal, we need to be able to communicate without break in transmission.
No group activity can take place without effective communication and interpersonal relations. Communication is both a management function and the means by which other functions are carried out. Management of many organisations is undermined by communication and relationship problems.
This course can only be accessed by the staff of NEXIM and you can access the course by simply logging in with your credentials.
NEXIM - The Doorway to Export Possibilities
The Nigerian Export-Import Bank (NEXIM) is an Export Credit Agency established by the Nigerian Export-Import Bank Act 1991 with the following mandate:

To provide risk-bearing and credit facilities in support of export trade;

To extend financial support and other export trade services to exporters and banks in the form of pre-and post-shipment financing; and

To extend project financing, opening and confirmation of letters of credit, export credit insurance and export credit guarantees.

Under this course,
We will identify key elements of communication,
Determine the interplay between communication and interpersonal relations,
Analyse key communication and relationship factors in the organisation and develop an environment of effective communication and relationship at work.