NEXIM Credit Risk Management Policy
LESSON SERIES
Author: NEXIM Bank

Study Style: Self Paced

Exams: Yes

Modules: 23
Course overview
This Policy shall be reviewed by the Board of Directors of NEXIM Bank once each calendar year.
Certification included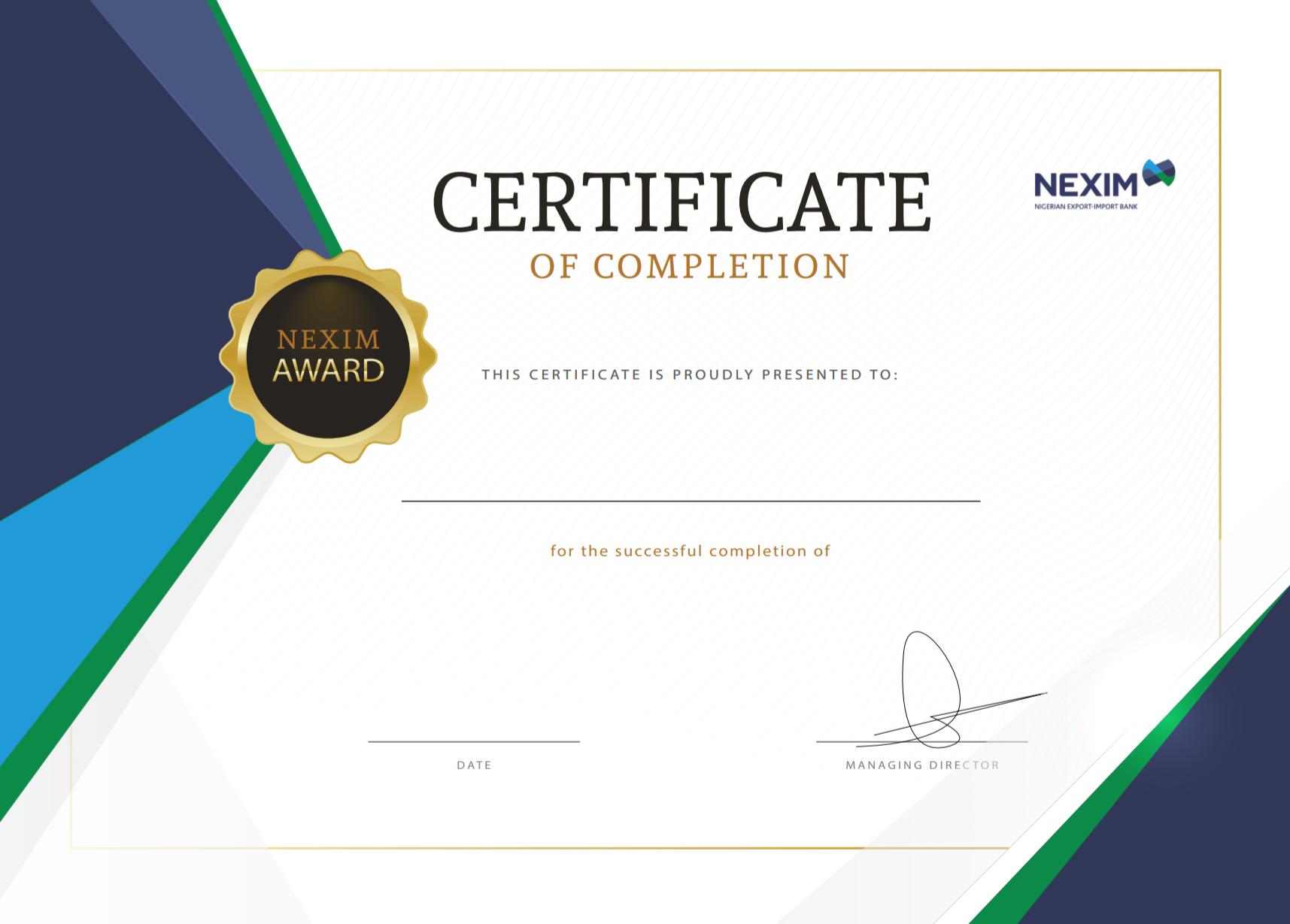 The Nigerian Export-Import Bank (NEXIM) is an Export Credit Agency established by the Nigerian Export-Import Bank Act 1991 with the following mandate:


To provide risk-bearing and credit facilities in support of export trade;

To extend financial support and other export trade services to exporters and banks in the form of pre-and post-shipment financing; and

To extend project financing, opening and confirmation of letters of credit, export credit insurance and export credit guarantees.


Under this policy, credit shall include any Loan, Letter of Credit, Refinancing and Re-Discounting Facility, Guarantees, Bid or Performance Bonds, Security Bonds, Insurance Covers and any other transaction in which NEXIM may have credit exposure to a third party debtor.